Sprinkler Repair Friendswood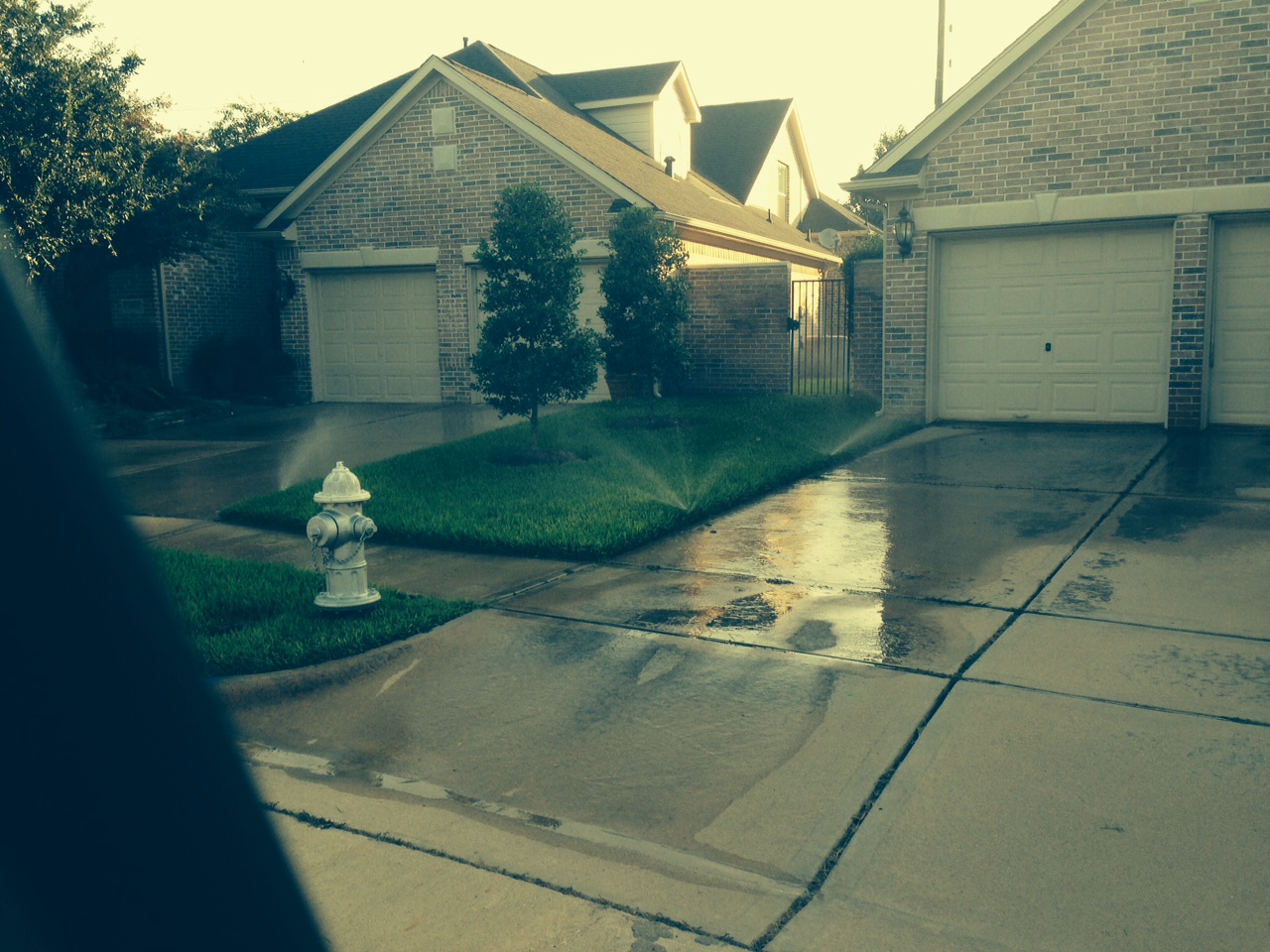 We do sprinkler repair.  With 10 full time technicians, we are dedicated to fixing lawn irrigation systems in the Friendswood area.
We dispatch our technicians from their homes and while we service the entire Houston area, we dispatch our Friendswood technician from the Friendswood area.  This saves us time and money which saves you time and money.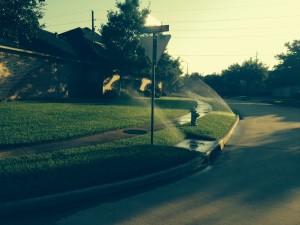 Our company focuses on sprinkler repair.  While we still install new irrigation systems, our main focus is repairing the sprinkler heads, valves, solenoids, control panels and leaks that occur with the normal wear and tear that comes with lawn maintenance, fence repairs, swimming pool installations, and more.
We also help you with water conservation.  While that's not always on the top of mind in southeast Texas, the rules and laws coming through Austin will soon make it a reality for all Texans.  We have the latest in technology to tie your yard and the watering schedules for your lawn and flower beds into the moisture and rain falling in your yard.
And since we focus on repairs, we also guarantee our work and parts.  Best of all, we have been in business for 20 years so we're not going anywhere.  Remember that when you call around.  We are not the cheapest sprinkler repair company in town.  But we are the best.
Understanding Why Your Sprinkler System Has Problems
Under the ground it's pretty simple.  There are pipes with wires and valves and water flows through the pipes to push up the heads and water your lawn and flower beds.  It's important for you to know that most likely the irrigation system in your yard was installed by the low bidder.  Think about that for a second or two.  Over the last twenty years that we've been in the irrigation business, the process of awarding the installation of sprinkler systems – especially in Texas – has consistently caused the irrigation companies to employ cheaper labor installing cheaper parts in less time.
It also meant there was less profit to be had at the end of each job and most sprinkler companies won jobs that eventually put them out of business leaving homeowners with no one to service the systems that began to break down more and more often.
Enter our company serving the needs of Friendswood homeowners with our focus on saving money by making the irrigation systems work better.  By fixing leaks faster.  And better. And by serving you with a smile that begins from the moment we answer your call.  We work 6 days a week Monday through Saturday so call today and we'll come right on over.
Water Conservation Analysis
If you want, we'll come out and do a Water Conservation Analysis.  We'll walk through everywhere your system is wasting water and we'll show you how to make your system more efficient.  It's important because approximately 75% of your water bill is sprinkling on your lawn and flower beds. Call us today and schedule your Water Conservation Analysis.